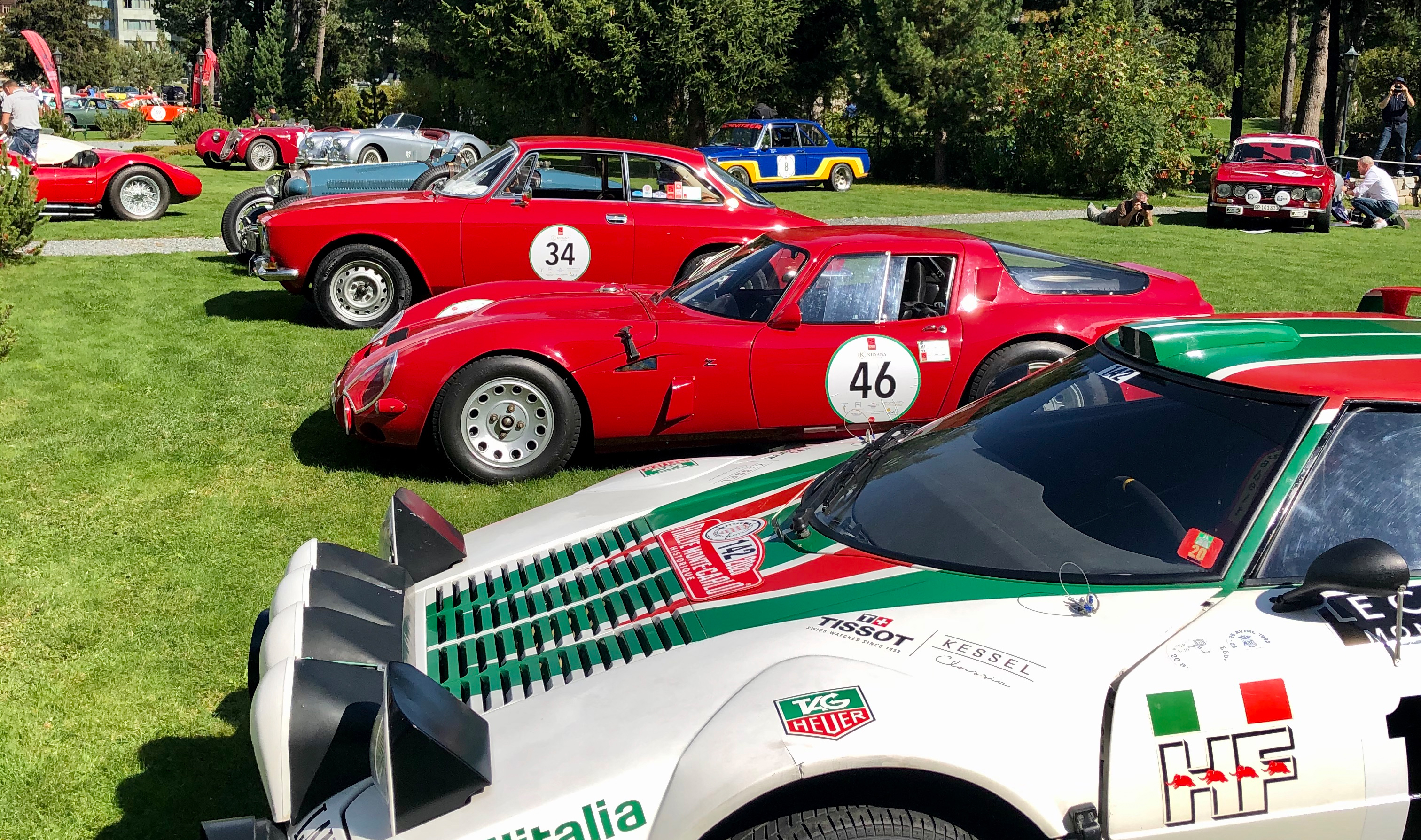 "Motorsport Rendezvous - on Top of the World" 
is an essential part of the "St. Moritz Automobile Week".
The Motorsport Rendezvous is not just a traditional show of over-restored luxury cars, but focuses on collector's cars as well as modern luxury vehicles. A relaxed atmosphere to talk about the passion and experience scenic roads in a wonderful driving tour. First and foremost, the event is intended to serve owners and guests as a nice pastime for driving and marvelling at their gems.
The Motorsport Rendezvous is an exclusive event that celebrates a sophisticated lifestyle in a completely relaxed and modern way. One day at the lawn and celebrate.
The second day take a tour over the mountain passes.
For over 100 years, sophisticated resort of St. Moritz has been synonymous and associated with the international jet set. Where else could historic cars and lifestyle be better celebrated than here? 
Thanks to the generous support of the municipality of St. Moritz, access is free for visitors. 
In its third year, the Motorsport Rendezvous has been extended to three days:
Arrive on Wednesday for a Welcome Motorsport Rendezvous Meet & Drink (Bar Kempinski Grand Hotel des Bains).
Thursday is the "Lawn Day" and take place as usual in the park in front of the Kempinski Grand Hotel des Bains, before we celebrate in the evening at the Paradiso.
Friday will be the "Driving Open Day" where participants could enjoy the magnificent roads around St. Moritz with their vehicles on a relaxed tour, arriving back in time for the RM Sotheby's auction. 
Those who have entered a vehicle that was not registered for public road traffic could of course take part in the Driving Open Day with an alternative vehicle; modern cars are also permitted here. Those remaining in the park for this reason will be joined on the third day already by the first participants of the Bernina Gran Turismo.