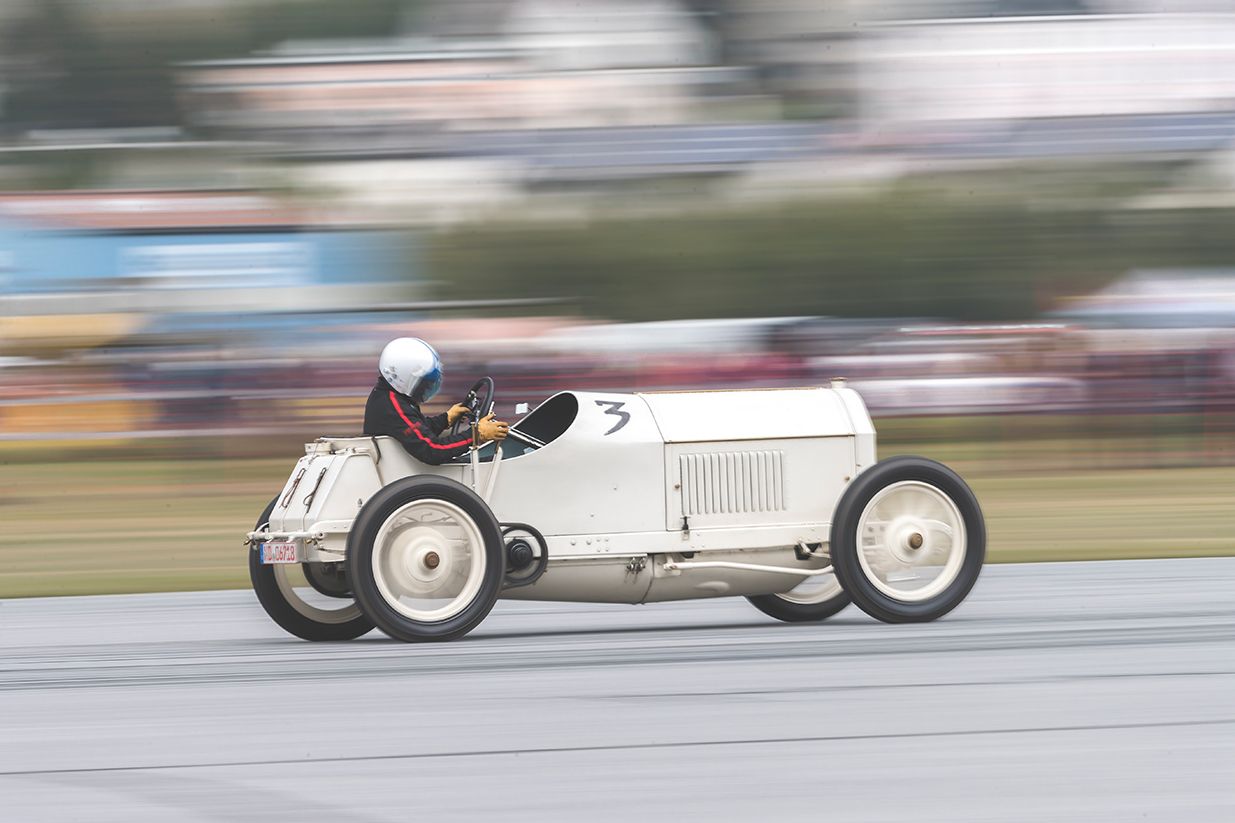 Hermann Layher brings the fastest vehicle over 100 years ago to the Kilomètre Lance. The "Blitzen-Benz" made history with a top speed of 228.1 kilometers per hour. From September 2nd to 4th, 2022, Solitude GmbH will revive the drag race at Engadin Airport as part of the International St. Moritz Automobile Week. Sprints from a standing start to 1000 meters, as in the founding year 1929.
"For me, taking part in the traditional International St. Moritz Automobile Week is the most important event this year alongside the Goodwood Revival," emphasizes Hermann Layher. "And we take the individual disciplines seriously," continues the museum director of Sinsheim and Speyer. That's why Layher has now converted the formidable racing car to the streamlined body - keeping a close eye on the record set by Hans Stuck and Louis Chiron at the time. Before the enthusiast starts a week later in the Bernina hillclimb with the Blitzen-Benz, the short body is restored. With the necessary conversion of the cooling system and the adjustment of the numerous lines, that's about two and a half days' work with two experienced mechanics," says Layher with a smile.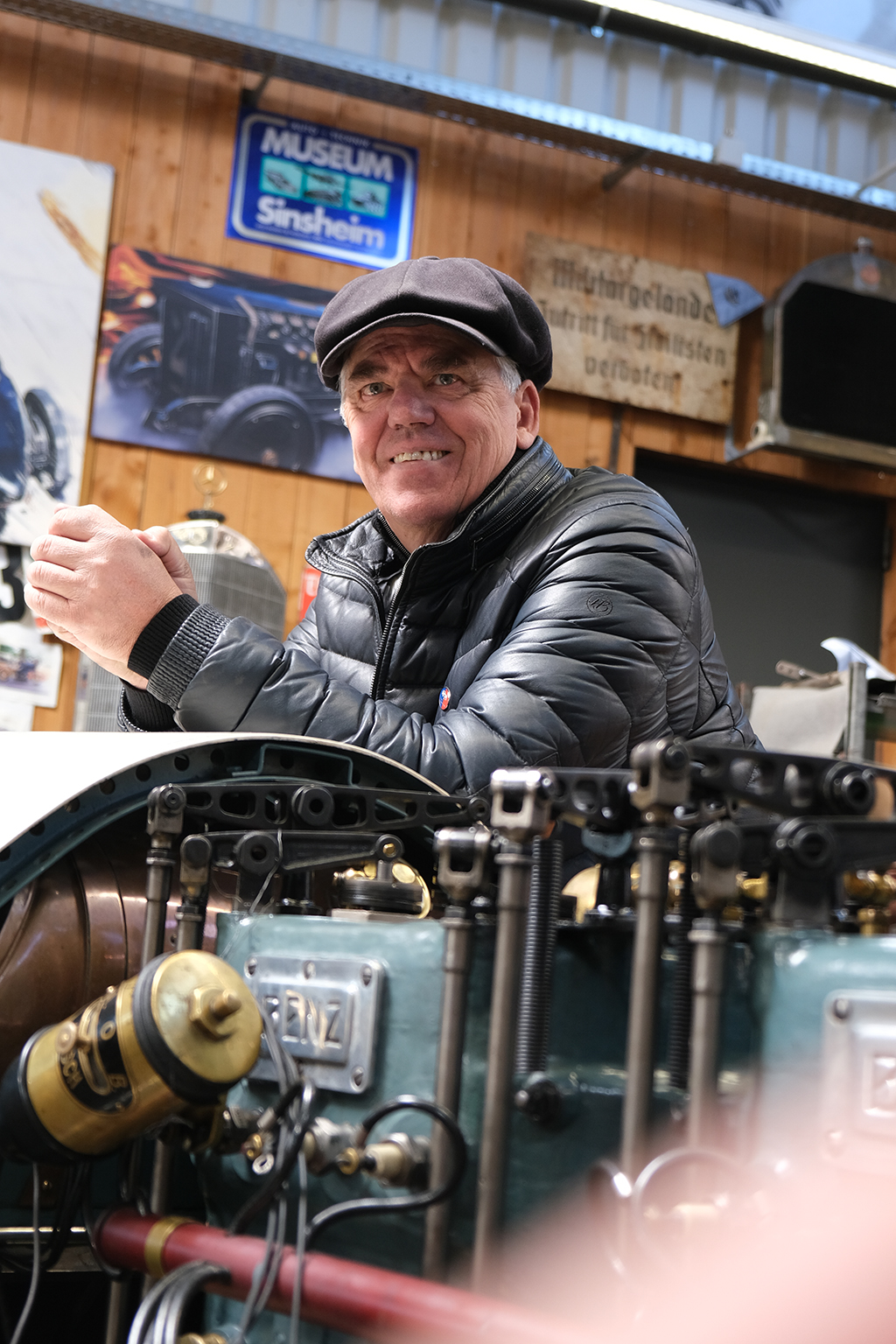 The "Blitzen-Benz" was the first car from Europe that drove faster than 200 kilometers per hour. This sound barrier was broken by the German team in 1909 at Brookland racecourse in England. Finally, in 1911, Bob Burman raced through the measuring barrier on Daytona Beach at 228.1 kilometers per hour, which was still a target line at the time. This made the Blitzen-Benz the fastest vehicle in the world for many years, even faster than any airplane or train.
 The six vehicles built were powered by a 200 hp four-cylinder engine with a displacement of 21.5 liters and two spark plugs per cylinder. To date, this is the largest passenger car engine that Benz or Daimler-Benz ever built.
 From then on, drag races also became more and more popular in Europe. From 1929 the highest was in St. Moritz on Shellstrasse. The first winner was Hans Stuck in an Austo-Daimler. In 1939, Louis Chiron's 16-cylinder Bugatti had the edge at 192.5 kilometers per hour. He sprinted over the 1000 meters in just 18.7 seconds, albeit with a flying start.
You can find more information about the event and an entry form at www.kilometre-lance.com. All five events of the International St. Moritz Automobile Week are summarized on the joint homepage www.i-s-a-w.com.
 Photos Dino Eisele, Museum Sinsheim, Solitude GmbH