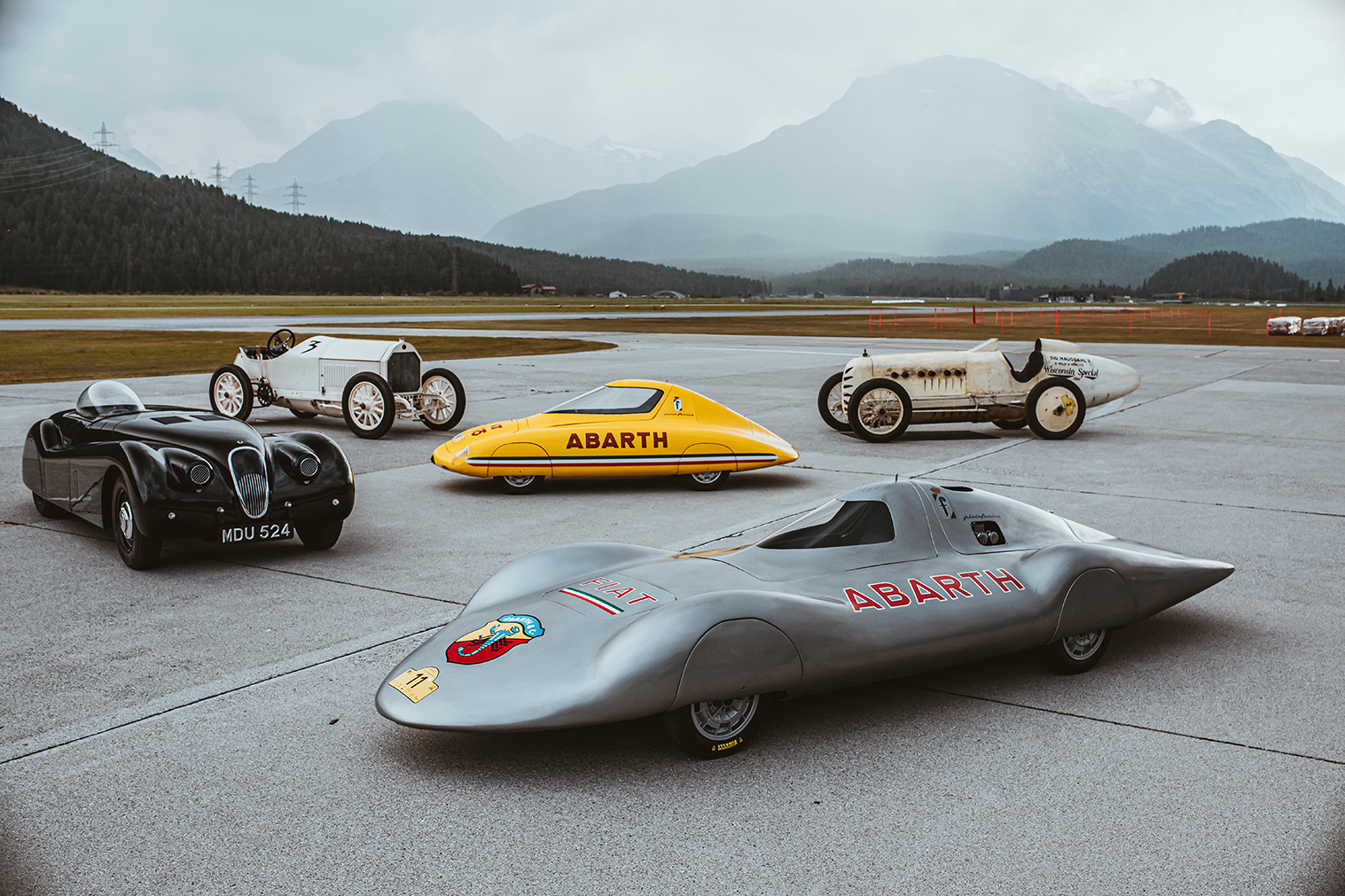 The historic St. Moritz Automobile Week 1929 and 1930 consisted of the Kilometer Race on the so-called Shellstrasse, a Concours d'Elegance at the Kurhaus (today's Kempinski Grand Hotel des Bains in St. Moritz Bad), a Gymkhana, a rally and, as the highlight, the Bernina Race. At that time, Hans Stuck on Austro Daimler (1929) and Louis Chiron on Bugatti (1930) won the competitions.
It was only logical to revive the Kilometer Race and the Concours d'Elegance. Of course, such events have to be adapted to the times without losing the reference to the historical model. We will certainly succeed in this with the "Kilomètre Lancé - Alpine 1000" and the "Motorsport Rendezvous".
Today, of course, the acceleration sprints are no longer held on public roads. Engadin Airport, however, is not only within sight of the historic venue, it also has a suitable track with its 1.8 km runway. The airport management and also the responsible municipality of Samedan are positively disposed towards the new edition of the historic Kilometer Race. Thus, this historic event can finally be revived as the "Kilomètre Lancé - Alpine 1000" in Samedan.
 We will present even more former record-breaking vehicles at the traditional event in St. Moritz, especially motorcycles with an extraordinary racing history," emphasizes organization manager Tobias Aichele and explains: "The core of our event will always be the revival of the classic Kilomètre Lancé. In the inaugural year, we were able to offer additional fascination through the motorcycle sprints run according to the KO system. In 2022, the additional focus will be on racing vehicles of all vintages with outstanding design. An international jury will award prizes for the design language of the bolides at full speed while they complete the sprints.